google-site-verification=-pQKvAjpEdSVjyprt3eMe_t5FPs7YwiH-wRJUq_b_dQ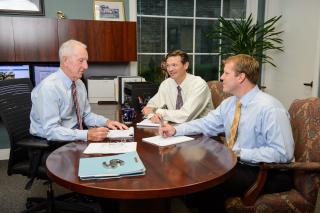 Financial Planning for Every Chapter of Your Life
You can pursue the goals you know today - and those you will decide on along your life path - with a guide to lead you. No two families are the same, and throughout life stages, your needs will change. The Shobe Financial Group customizes its service to meet your needs.
Services Customized to Your Needs
Everyone takes a different path through life. That's why our financial plans and services are customized to any life stage you encounter. The personalization of every plan is what separates The Shobe Financial Group from other financial planning firms.
Experienced, comprehensive, and credible, we provide a path for you to pursue your goals.

Clear, Complete Planning for Your Financial Future
With Comprehensive Planning, we are a constant resource. We wrap our arms around every aspect of your financial life to develop, implement and maintain a cohesive plan to help you pursue your goals. The Shobe Financial Group provides the roadmap and resources to meet your wealth management and financial planning needs, and proactively guides you through the process.
Making the Most Out of Life Means More than Money
Your wealth is your foundation. It represents what you've built and where you're headed in the future. The Shobe Financial Group helps you build your resources while you are working, and use your resources effectively when you are retired. With our financial professionals planning your retirement, your future is in hands you can trust.
Get a Strategy for Wealth Well-Managed
Simple or complex, we plan and manage your investments around your short- and long-term goals. We create a path that aligns your goals and risk tolerance to optimize and preserve assets. When you trust your investing strategy to our professionals, your goals receive the careful guidance and attention they deserve.
Strategic Support for Business Leaders
For owners of businesses and professional practices, we offer guidance in planning, decision making, and identifying the financial paths to pursue your goals. Our business consulting services will help you determine the most appropriate strategies to manage your taxes and liability exposure while helping you maximize potential. We offer advice, resources and strategies to pursue your goals.
Guidance Tailored for Your Life and Goals
Since 1983, The Shobe Financial Group has been helping people manage their financial life so they can focus on the things most important to them – their family, their business, their future.
Your life and your goals are unlike anyone else, so your plan with us is completely custom. Using our proprietary tools, we establish, maintain, and adapt your plan over time to keep up with your unique and changing goals.
Simple, Straightforward Guidance

Planning a financial future is complicated. The Shobe Financial Group works with you to simplify and clarify your financial path. Our team has the skills and experience to manage every financial matter that touches your life.

A Partnership for Your Benefit

With transparency and honesty, we strive to identify all strengths and weaknesses in your current situation and recommend strategies, procedures, and products to enhance your position. You will also enjoy our state-of-the-art software and total access to our professionals.

Personal, Proactive Financial Planning for a Lifetime

The Shobe Financial Group is a partnership designed to help you pursue your financial goals, plan for retirement and fulfill your lifelong dreams. For decades we've helped clients new and old go after their goals through sound and specialized financial decision-making. As your advisor and financial coach, we will guide - even push you, at times, to help you stay on the chosen course to your goals.
Simply call or complete the form to schedule a meeting so we can get to know each other.

Phone number

(225) 763-7010

Fax number

(225) 763-7040

Email

Address
scrollTargetY" id="mobile-footer-button" x-show="isScrolling" x-transition:enter="transition ease-out duration-200" x-transition:enter-start="translate-y-20" x-transition:enter-end="translate-y-0" x-transition:leave="transition duration-150 ease-in" x-transition:leave-start="translate-y-0" x-transition:leave-end="translate-y-20" class="fixed bottom-0 left-0 right-0 p-2 transform bg-white border-t border-gray-200 z-100 lg:hidden">
Get In Touch